The Hounds of Hound House
We have had an affection for Greyhounds for a number of years. They are such regal, beautiful creatures. For Collin, the breed holds a special place in his heart because his great-grandparents had several Greyhounds who were loyal, sweet companions. When we moved out of Manhattan and finally lived somewhere we could have a dog, we knew that we wanted an Italian greyhound. What we never expected was that, eventually, our canine family would quadruple!
Meet Finnigan
Finnigan is our six year old Italian greyhound. He is our first dog and is most definitely the Alpha of the pack. After much research and numerous conversations, we decided to purchase Finn from Summerwind Kennel. Kim, the breeder, was patient with our many questions and took great care to make sure we were a good match for one of her dogs. When the day finally arrived for us to pick him up at LaGuardia, we were beyond excited. The Delta attendant carried out our new bundle in a travel crate and as soon as we opened the small door he jumped into our arms greeting us with many kisses and wags. Within 24 hours, we wondered what in the world we had gotten ourselves into. As cute and loving as he was (and is), he was equally as headstrong and determined (and still is). Although we had read many books about the breed, training new puppies, etc., we were not prepared. Enter the D.O.G.--the Dog Obedience Girl. Finn went to bootcamp and our training began as well. Three weeks later, all three of us were well trained and neither of the humans could be found rocking back and forth in a corner! Finn is well mannered, sensitive, contemplative, and affectionate. And, as you can see, he can turn it on for the camera. He is our coverboy!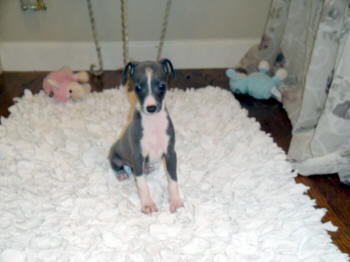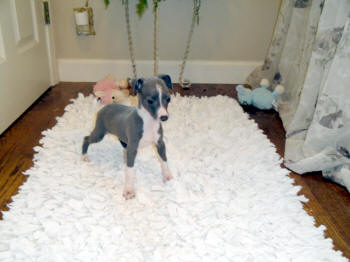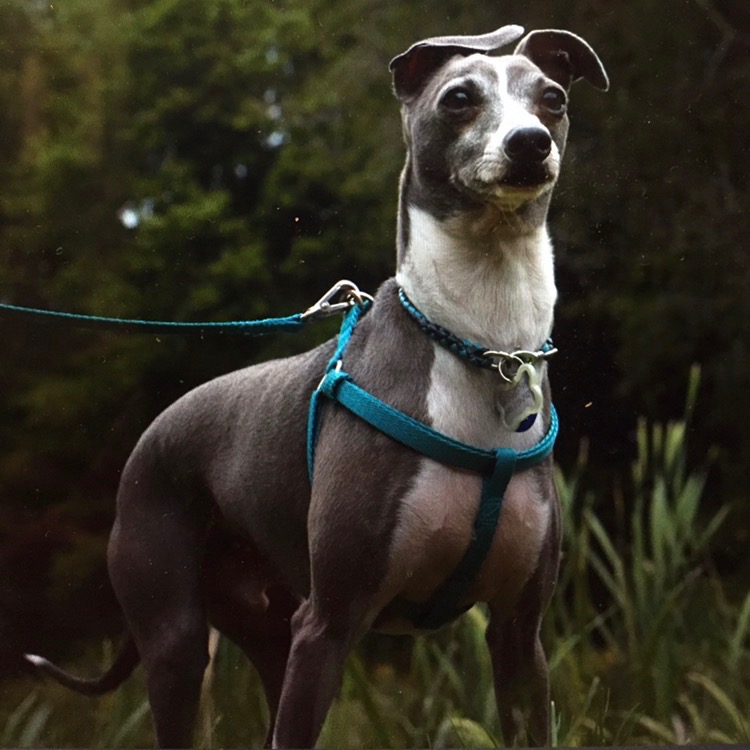 Click on the photos above to scroll through the carousel
Meet Oliver
Two and a half years later we began thinking that Finn would benefit from having a canine companion. His feline sisters wanted very little to do with him, and he loved playing with other dogs. Summerwind had a new litter of puppies and they were Finn's half-siblings. So, along came Oliver. We felt much more prepared this time around. Once again, we made the trip to LaGuardia to pick up the new addition. When the crate was delivered, we fully expected an outgoing puppy to leap out. However, Ollie had to be coerced out and he wasn't so sure about what he had gotten himself into! That didn't last too long. He came out of his shell pretty quickly, but he is still a bit more reserved than Finn. Finnigan wasn't so sure about Oliver at first, but their relationship quickly evolved. Oliver does whatever Finn does! That said, Oliver is the instigator of the pack. He loves to torment Finn and Scout. Ollie is four and he is fun-loving, affectionate, shy around strangers at first, and super cuddly. He LOVES coffee. He waits eagerly in hopes of licking our empty cups every morning.
Click on the photos above to scroll through the carousel
Meet Sawyer
After we had pretty much settled into our new house in Connecticut and some normalcy had returned, a sign at Petco grabbed our attention as we drove by, "Meet the Greyhounds!" Like a moth to a flame, our car pulled into the parking lot and we were introduced to a wonderful rescue organization, W.A.G. and some beautiful retired racers. We talked to several owners and left knowing that we had to add one of these dogs to our family. Several days later, we packed up Finn and Ollie and headed out to meet some Greyhounds. Ultimately, after some thorough butt-sniffing and a couple of run-ins with other dogs, one dog surfaced. Her name was Turbo Chelsea and the three of them hit it off immediately. We had already completed the adoption application, so it was just a matter of a couple of home visits and she was ours. Her foster mom had taken such good care of her and readied her for her forever home. We renamed her Sawyer. Greyhounds are given a racing name, but they never learn it in fear that they will be distracted during a race if someone yells it out. It took Sawyer almost a year to fully adjust to her new life as a pet. She had to learn how to walk on hardwood floors, go up and down stairs, how to take and give affection, and define her role in the pack. Her energy level is the complete opposite of the Italians. She's a couch potato. In fact, Greyhounds are known as the world's fastest couch potatoes! Now, she is an incredibly affectionate five year old. She loves to do zoomies around the yard, spoon on the couch, and crawl in bed with Collin as soon as I leave!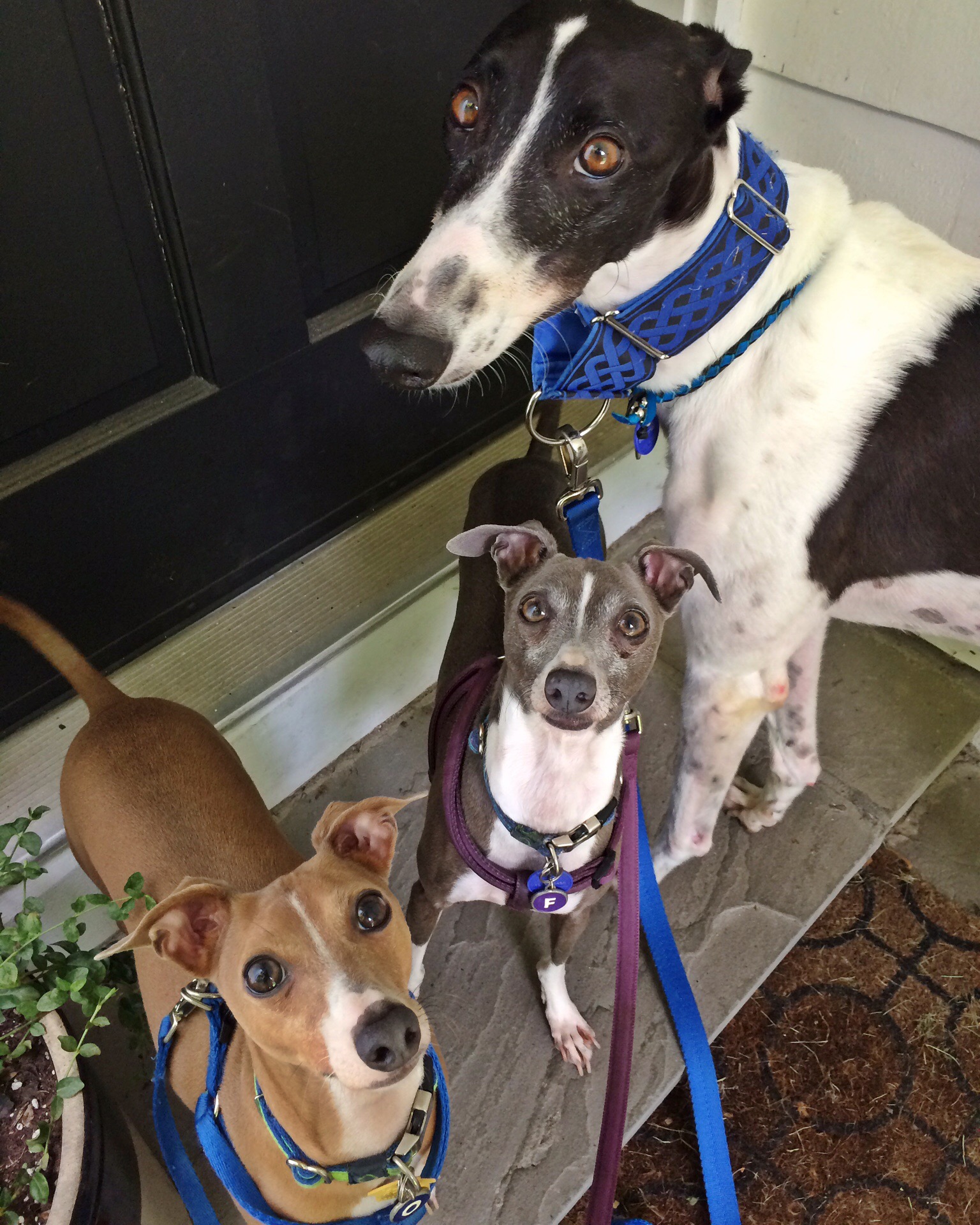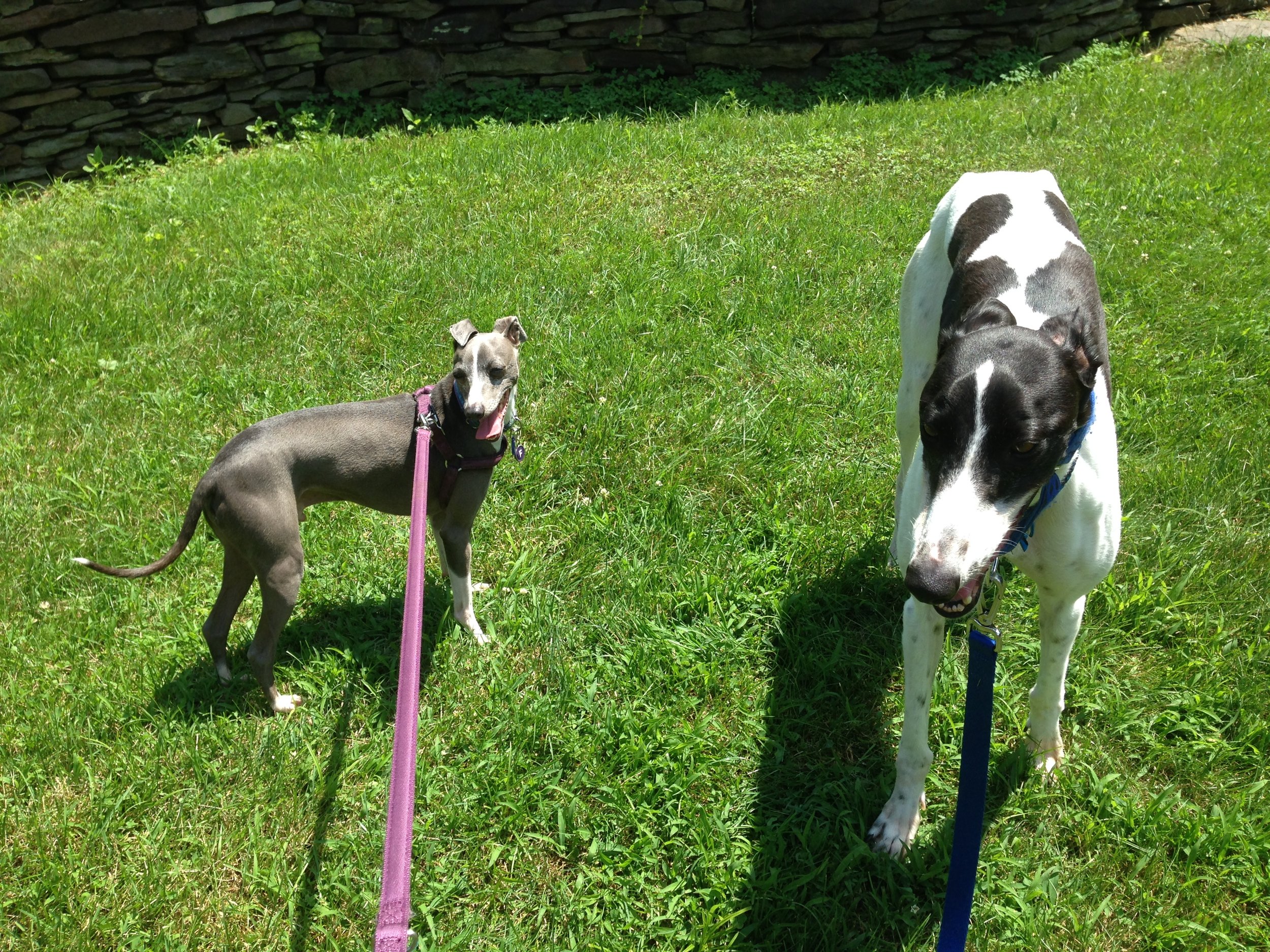 Click on the photos above to scroll through the carousel
Meet Scout
Sawyer suffered from separation anxiety and, although she was getting along very nicely with Finn and Oliver, we felt like it might be good for her to have a dog her own size to relate to. W.A.G. had a young pup who was up for adoption. He was going to be a member of their prison program, which is a therapeutic training program. We inquired and the rest is history...We named him Scout, he received excellent training, and settled in with us very quickly. He is a big mush--thank goodness! His little brothers, especially Finn, bounce off of him, bathe him, and play with him endlessly. Scout, three years old, is gentle, playful, and the most affectionate of our four dogs. Sawyer adores him. It is impossible not to fall in love with Scout!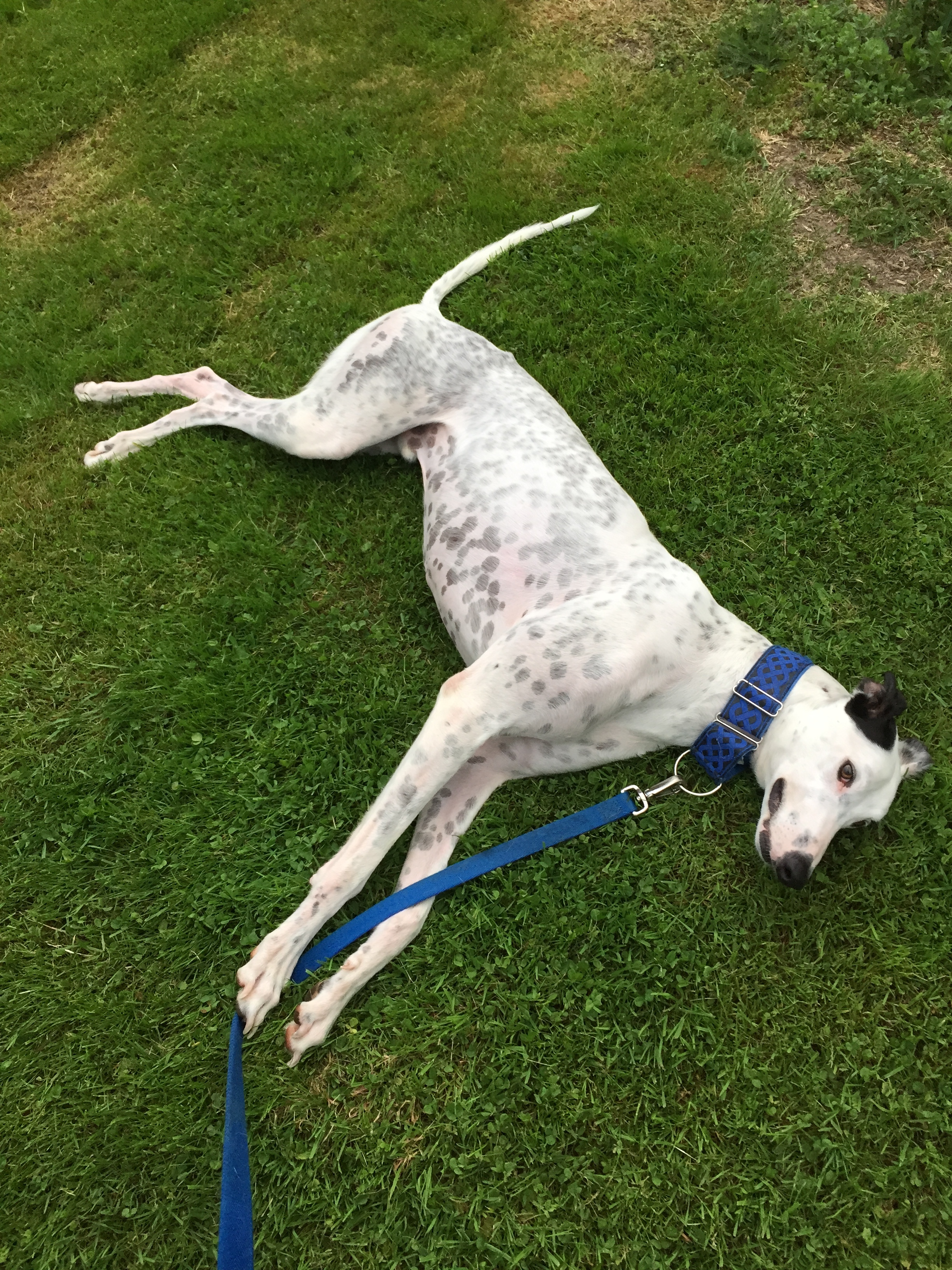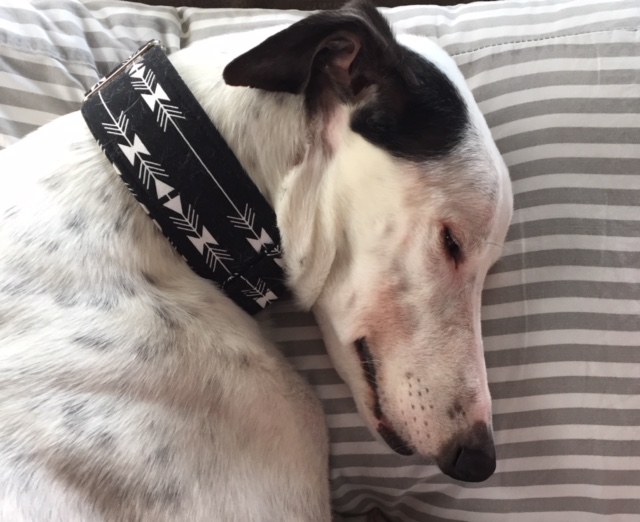 Click on the photos above to scroll through the carousel
One day, Collin exclaimed, "This house has gone to the dogs!" We both laughed at the cliché, but knew right off that we had to name the house, Hound House. Who doesn't love a house with a name? The four amazing creatures who inspired the name are our world. "It is amazing how much love and laughter they bring into our lives and even how much closer we become with each other because of them." – John Grogan, Author, Marley and Me.