Covet...Collect...Curate
Covet...Collect...Curate
Collections collect collectors. It doesn't work the other way around. A certain object misses its own kind and communicates that to some person who surrounds it with rhyming items; these become at first a quorum, then a selective, addictive madness.
-Allan Gurganus, American novelist
We are caught off guard when people ask us about our "collections" because we do not think of ourselves as Collectors. So, we tried to take a step back to try and see why it is that we are always asked this question. We discovered that it truly is as Gurganus describes, our collections found us in one way, or another. It wasn't an intentional decision to begin collecting certain objects. Ultimately, we have things we love and want to be surrounded by.
About Face
From our perspective, the only true collection we have consists of plates by Italian designer, Piero Fornasetti. Fornasetti created more than 350 interpretations for this collection called Themes and Variations based on his muse, Lina Cavalieri. For Collin, it was love at first sight. Black and white, graphic, the face, repetition, and manipulation...so many things he loves. For me, the draw is the story that each plate inspires me to dream up. Collin feels strongly that when you have a collection such as this one, the pieces should be be grouped together, The grouping makes a bold statement.
Our Fornasetti collection frames the fireplace in our dining room. They pop beautifully off of the walls painted in Benjamin Moore's Wrought Iron.
As we looked at each room through new eyes, our love of everything avian surfaced. Collin and I are in awe of the beauty and "design" of birds. There is such variety and intricate details that are absolutely mesmerizing from species to species. To think that each feather is designed for a specific purpose, that each color exists for a specific reason,...it is just incredible. Our admiration extends to nests, eggs, and even bird cages. This love is referenced in every room. It is not an intentional collection, but simply a compilation of beautiful taxidermy, abandoned nests that we stumbled upon in the yard, egg-shaped vessels, etc. From a design perspective, this is a thread that helps to connect each room.
In Hound House Inspiration, we described how we were inspired by the whimsical taxidermy of Aynhoe Park. Collin and I are both animal lovers, so it seems like a bit of a disconnect for us to have a fondness for taxidermy. Honestly, we have to block out how our menagerie came to be. We found our pieces on Ebay, in antique shops, and at the Elephant's Trunk Flea Market--that's the only kind of hunting that we do. We are struck by how beautiful these creatures are and the personalities that we imagine they possessed. We have names for each one, and, of course, appropriate accoutrement. Again, we did not set out to collect taxidermy, but like Collin says, "How else could we live with a zebra?" Our beautiful beasts found us and they make us smile every day.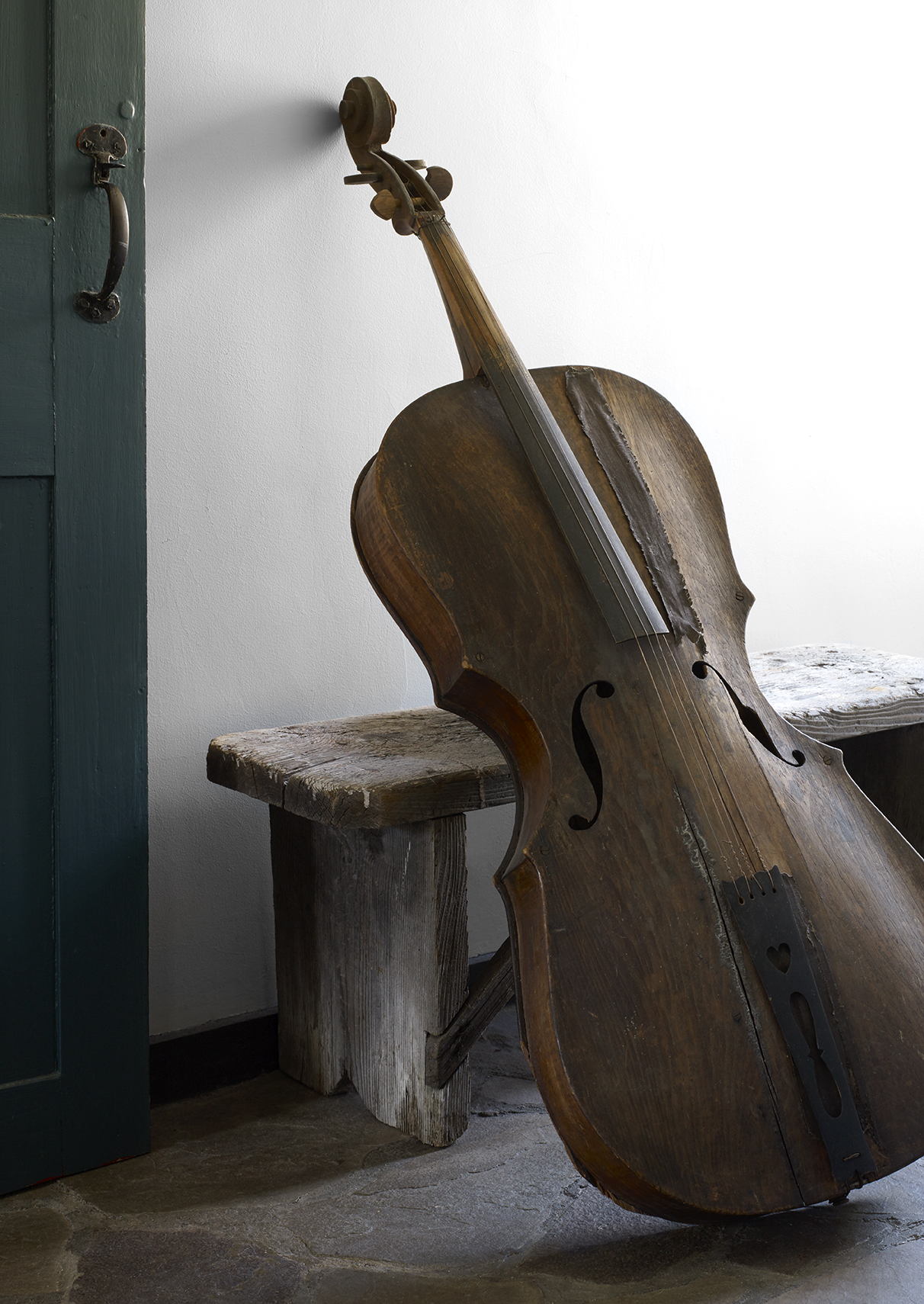 Busts
Fragments of sculpture: hands and feet
Globes
Musical Instruments
Magnifying glasses
Tips for Displaying Your Collections...
For a bold statement, group like or related objects such as:
Pieces by the same artist
Different objects of the same color
Memorabilia (old family photos, military medals, etc.)
To create cohesion from room to room, include or reference pieces from a collection somewhere in each room. Consider what your connecting thread will be and how it tells your story.
Be playful! Be creative! Take risks!
Collectors?
Sure. We collect things we love. Things that speak to us. Things that find their way to us in one way, or another. Things that help tell our story. The best part is that we get to be the poets who surround those things with other rhyming items--open to interpretation, contemplation, and joyful exploration.
Next week...
Go behind the scenes at Hound House during a photoshoot!